Whenever you buy an electronic volume corrector, you are likely looking for a device that is reliable, durable, and easy to use. That is why you should consider buying one from a manufacturer such as RMFTEK. The electronic volume correctors manufactured by RMFTEK are compatible with rotary, turbine and diaphragm gas meters. They are available in standard meter mount and wall mount models. They make a wide variety of different units, including the MICRO-C series and the MICRO-Z family. They are known to be powerful and easy to use, and they offer you a great deal of convenience.
MICRO-Z family
The MICRO-Z family is a series of high performance electronic volume correctors from RMFTEK. They are designed for industrial gas metering, data logging and telemetry applications. They are Ex ia-certified and feature robust telemetry capabilities. They offer superior performance and are easily integrated with other field devices.
These products are available in three categories: Micro-Z, Micro-C. They can be used for data logging, telemetry and control applications. They are compatible with diaphragm, turbine, and other types of meters. They also support user-defined events and preset alarms. They are also compatible with I/O channels and local communication ports. They can also be mounted on a flat surface.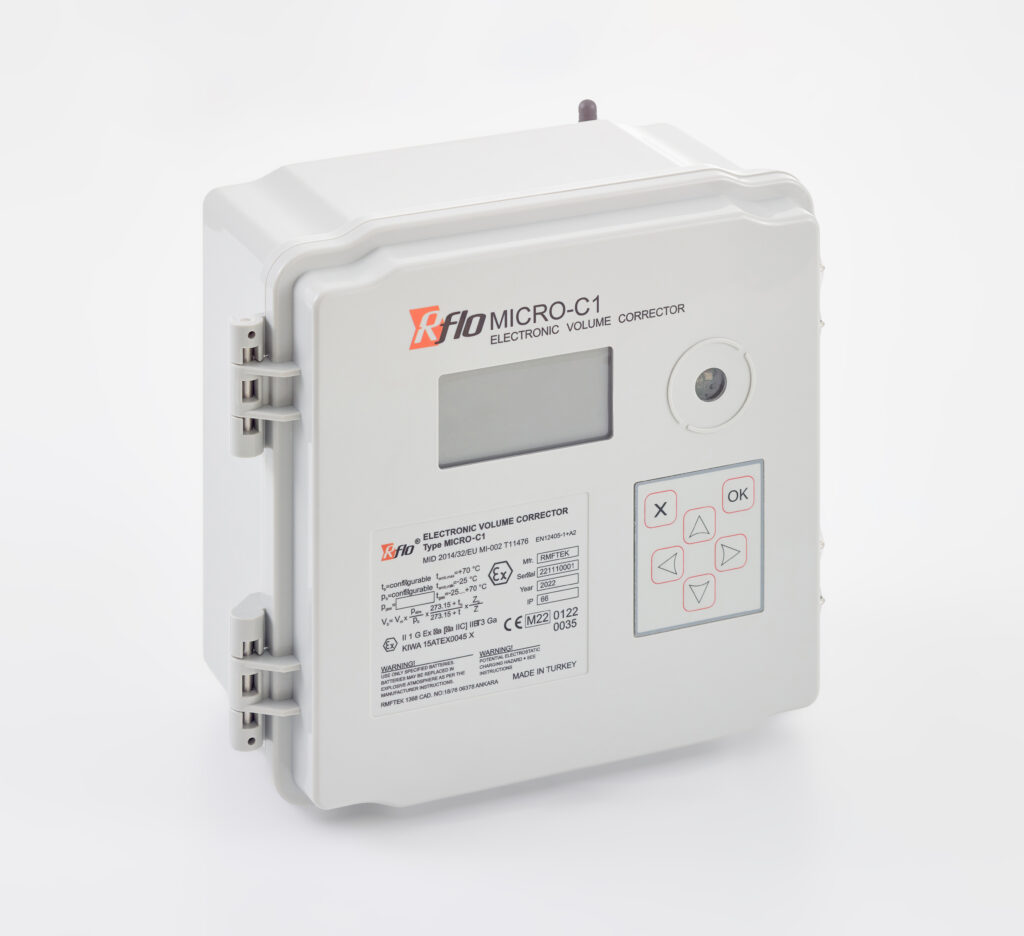 MICRO-C series
The MICRO-C family is a series of compact electronic volume correctors intended for high performance natural gas metering with remote telemetry. These products may be deployed in hazardous locations and feature Ex ia protection for gas group IIC.
Each product in this family introduces a compact housing with integral or external pressure sensor(s), and a temperature sensor. Direct mounting on gas meters with instrument drive is possible using mechanical encoders. To form a modern, supervisory gas metering system, the products incorporate flow computer style volume measurements, advanced telemetry and communication features. They can be easily interfaced with other field devices using their comprehensive I/O and communication interfaces.
GasMicro
Using the latest technology in custody transfer gas metering, Elgas has developed a series of high performance electronic volume correctors that are designed to withstand the rigors of commercial use. These correctors represent the next generation of volume correction solutions and are ideal for both billing and station monitoring applications.